Can Ronaldo inspire Portugal to their maiden World Cup triumph in Russia? Can Ronaldo do the unthinkable which Eusebio couldn't? Can Portugal emulate Euro 2016 success in Russia? These are few questions which all soccer lovers must be having in their sub conscious mind.
Cristiano Ronaldo, Portugal's skipper, will look to build on their  European Championship 2016 triumph and subsequent success in European qualifying campaign, in the upcoming FIFA World Cup 2018 to be held in Russia. They were extremely steady in their qualifying group which consisted of heavy weights like Switzerland and Hungary. They only lost once in the entire qualifying campaign and qualified as group toppers due to superior goal difference to Switzerland.
Their long serving head coach, Fernando Santos will take the challenge in Russia  step by step, as his first focus would be to qualify to the knock out stages which they failed to do last time around. Placed in Group B alongside the likes of Spain, Morrocco and Iran,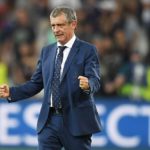 qualifying to the next round would not be too difficult. But with an ageing bunch to the coach's disposition it will be extremely difficult for him and the team to emulate their European success. Add to that a small injury to Ronaldo during the campaign might worsen Portugal's chance to move to the next stage.
Nevertheless, we cannot rule out Portugal by any means particularly after the European triumph two years ago. Nobody fancied them before the Euros and didn't impress their fans either during the initial stages of the tournament. They scrapped through as one of the best losers and later went on to defeat teams like Croatia, Poland, Wales and eventually France in the subsequent knockout stages. Their grit,determination,tact and a wee bit of luck saw them through.
Beginning of the season we saw an injured, sluggish, lacklustre Ronaldo who just scored four goals with half the season gone. All thought that he was in the twilight of his career and all soccer lovers were preempting an announcement regarding his retirement. But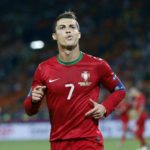 Ronaldo as we know him, put every rumour to rest.  Since the advent of New Year he astoundingly picked up his game, and started scoring and assisting for his club and country with ease. Out of the total 42 games he played this season, he ended up scoring 43 goals and assisting 8 times. He  scored 15 times in 12 games in Champions League so far shattering  records at will . Hence, if he can carry this form into the World Cup there could be no stopping Portugal.
It is expected that senior players like Anthony Lopes,Bernardo Silva, Adrian Silva,Ricardo Quersema will give able support to their skipper. Newbie Ruben Neves of Wolves has already shown his creative and tactical attributes to the whole world. All top European clubs are
scouting him after his fantastic display in the English Championship wherein he almost single handedly helped Wolves gain English Premier League promotion.  He will be a major influence in the team as a creative play maker.
In my opinion, if Portugal goes to win the World Cup in Russia, it will be a combination of Ronaldo's blistering goal scoring ability, compact defense, tactical and creative midfield and a big chunk of luck factor.