With the advent of FIFA World Cup 2018 in Russia, all soccer lovers are loaded with enthusiasm and thrill. It is this very tournament that gives new household names whom we worship for years to come. In the last World Cup in Brazil we anticipated big team budding players like Neymar, Paul Pogba, Memphis Depay etc. to shine in the tournament but in reality lesser known players from relatively unfancied teams shone instead. Players like James Rodrigues, Guillermo Ochoa, Keylor Navas , Yacine Brahimi excelled  in the tournament and left an indelible mark in our hearts. Similarly in the upcoming FIFA World Cup in Russia there will be many lesser known players who will outshine other big name players. I have identified five lesser known players who can make a mark in Russia.
Hakim Ziyech(Morocco) : Ziyech is a Moroccan footballer who plays his club football for Ajax Amsterdam(Netherlands). He is a left footed attacking midfielder and has immense ball control and distribution ability with a finesse shot to his armour.
Moreover he is deadly with set-pieces. He is the main playmaker for his club and country and has 18 assists in the last season for his club .Ziyech almost carried his club single handed to the UEFA Europa League finals where they lost out narrowly to Manchester United. Because of his dual citizenship of Morocco and Netherlands, Ziyech was awarded the 'Dutch Footballer of the Year' trophy and the 'Ajax's-Player of the Year' trophy for 2017-2018 season.
Hirving Lozano (Mexico) : Nicknamed 'Chucky', Lozano plays for the Dutch giants PSV Eindhoven. He is a right footed player with
tremendous pace, powerful shot and incredible dribbling ability. He is extremely dangerous due to his knack to cut inside from the left wing and shoot. In his first season for his new club PSV he has scored an incredible 19 goals and 11 assists in just over 30 matches. Since donning his first national shirt in February 2016 he has scored 7 goals. He holds a unique club record of scoring in his first three games. Big clubs of Europe are already keeping a tab on him.
Sardar Azmoun(Iran) : Often compared to Zlatan Ibrahimovich , Azmoun  is a bright exciting talent of the Iranian team. He plays as a forward for his club Rubin Kazan (Russia) and Iran national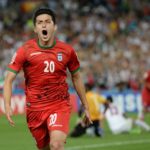 team and is known for his predatory instincts in front of the goal. Azmoun is vicious in the air and has a sudden burst of speed which often bewilders opponent's defence. He is also known for his creativity. Although he has had a quiet outing with Rubin Kazan in his first season with only 5 goals and 6 assists, he has been deadly for Iran scoring 23 times in 32 outings. The British Meddia often refers him as 'Iranian Messi'.
Rodrigo Bentnacur(Uruguay) : Bentancur is an young midfielder who plays for Italian giants Juventus. Just 20, he is already establishing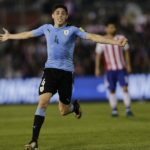 himself as a tenacious, dynamic, hard working versatile midfielder who can play in as a defensive or a central midfielder. He also possesses a lot of creativity wherein he can contribute going forward in the final third. Uruguayan coach Oscar Tabarez identified Bentancur's playing attributes in 2017 and immediately included him in the World Cup squad. Bentancur is one dynamic midfielder in the making.
Son Heung Min (South Korea): Son is arguably the best Asian player who is currently plying his trade in Europe. He plays for Tottenham Hotspur and is a regular starter under coach Pochettino.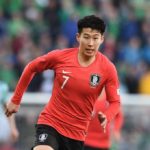 Son can play as a second striker and also as a winger. He is a versatile attacker and is good with both his feet. His positional sense, explosive pace and clinical finishing makes him a standout player. This season he has been in outstanding form scoring 18 goals and 11 assists for his club Tottentham Hotspur. Son has already scored 21 goals wearing his national colours.